Electrically Operated Double Acting Pumps for Chemical Injection
Chemical injection electric pump uses a double acting pump lower that helps achieve double the flow of a similar single acting pump.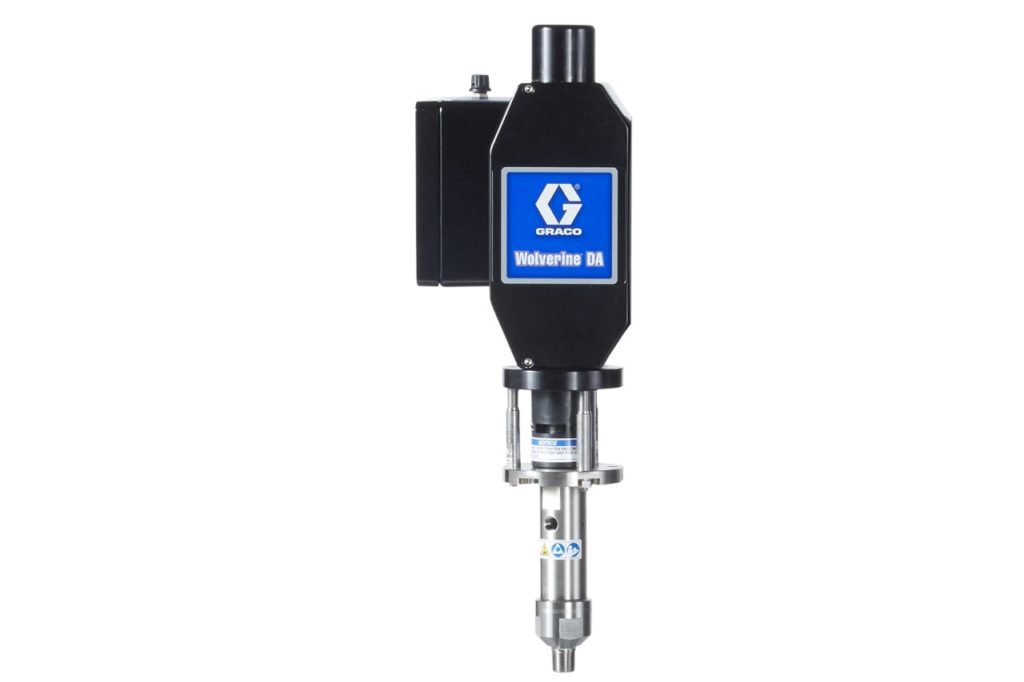 The Wolverine DA pump is self-priming so the pump can purge itself from any trapped air and resume operation without physically being at the pump. The pump lowers are universal pump lowers to be used with pneumatic and electric drives. The pump mounts directly on a pole, eliminating a need for a pump stand.
The pump motor is brushless which helps keep power draw at a minimum plus it comes with variable speed control right on the motor. The DC motor options are UL classified to Class 1, Division 2 for Hazardous Location applications.
Pumps fluid in both directions of the stroke for increased flows
Doubles the flow of a similar single acting pump
Provides continuous flow operation for better pump efficiencies
Anti-locking so air cannot get trapped inside air motor and stall pump
Pump can free itself of air and resume pumping without any adjustments
Simple pump design for quick seals replacement
Brushless DC motor helps reduce amperage draw
Variable speed control eliminates a need for a separate controller
Resources