Products
Graco Pumps
Graco's chemical injection system can be used for upstream exploration, drilling and completions, both offshore and onshore. Our chemical injection system can be easily used in remote locations with pneumatically-operated, solar-operated, and electrically-operated drive motor platforms. Graco's equipment is reliable, durable, and built for the rugged applications present in the oil and gas industry.
Western Chemical MA, MT, MTS Pumps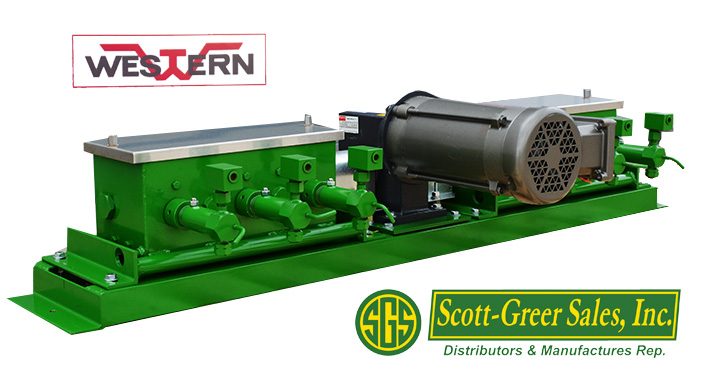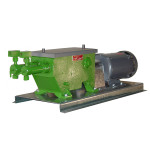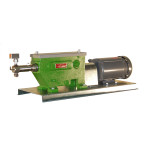 Motor driven chemical pump. Single or dual head. This pump is actually 10 feeders in one. Its 10 pin index wheel gives from 3.5 to 35 injections per minute. One pint to 22 gallons in 24 hours for each head. Available in 1/4″, 3/8″, 5/8″ or 1″ piston.
One to ten operating fluid ends on one compact pump drive box. Standard design fluid ends proven through many years of service. Stainless steel fluid ends for severe chemical are available. Turn one externally mounted knob to vary speed volume from 0 to 55 quarts per 24 hours per fluid end.
Injection pressure to 2000 PSI. Feed rate adjustable for each head independently. Add on fluid ends when the need arises. Add on is a simple field chore. No brass parts except standard inlet and discharge tube fittings. Available with or without speed reducer and motor.
Western Chemical DFF Pumps

A positive displacement chemical pump. Gas actuated through a diaphragm with spring return. Volume output controlled by number of strokes per minute. Exhaust gas throttling controls number of strokes per minute. High mechanical advantage: 154:1 for 5/8 Dia. Piston. 1/4 Piston option available.
No lubrication required
Fluid Ends Available in Standard and Stainless Steel
Western Chemical Pumps Product Summary
Western Chemical Pumps Product Summary
Western Chemical LD Pump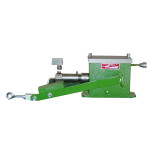 Lever driven and dial controlled feed rate. Available in 1/4″, 3/8″, 5/8″ piston. Interchangeable inlet and discharge checks to simplify maintenance.
Fluid Ends available in standard and stainless steel
Western Chemical Pumps Product Summary
Western Atomizing Nozzles
Breaks up chemical at the point of injection to make the chemical more effective.
All parts made from 300 series stainless steel.
Increases injection pressure approximately 400 P.S.I. over line pressure.
Works best at high flow rates, use Western pump models DF, DFF, MA, or MT for superior results.
Western Chemical Pumps Product Summary
LMI Chemical Metering Pumps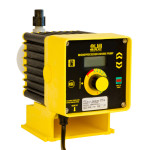 Adjustable stroke frequency and the flexibility of up to 1000:1 turndown ratio
Manually adjustable stroke length provides accurate pump output adjustments
NEMA 4X/IP65 enclosures for protection against corrosive environments
Time tested electronics for reliable, repeatable performance
Totally encapsulated electronics for protections against moisture and corrosive conditions
Priming valves with FluorofillTm diaphragms and ramp style knobs for "hands free" priming
LMI Solar Pumps
Maximum pressure 250
Maximum volume 10 gallons a day
Choose from the J or P Series
SGS Metering Pumps
SGS Pumps feature chemical metering pumps through their MicroTron Series. Their microprocessor timing and guided double ball features checks for superior speed and metering for accuracy. Their pumps feature many control options and features that make them superior products for any chemical metering need.
The MicroTron series of chemical metering pumps give you the advantage of microprocessor timing and guided double ball checks for superior speed and metering accuracy.
RAW Tanks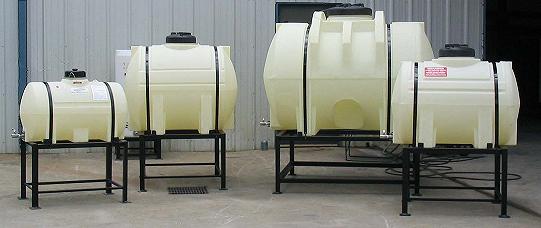 Polyethylene Tanks for High Performance Chemical Storage Systems
ACIDS • BASES • OXIDIZERS • WATER
Scott Greer Sales also specializes in polyethylene tank systems that are engineered for the most severe chemical applications,  such as 98% sulfuric acid, hydrochloric acid, sodium hypochlorite, caustic and nitric acid. Whether you need chemical storage for acids, bases, oxidizers or water, our polyethylene tanks are proven to be some of the best chemical storage systems on the market.
Our chemical tank storage systems are available with capacities from 8 to 15,000 gallons, with features such as complete drain options, dual-wall systems for secondary containment, horizontals and cone bottoms.
We can also provide both FDA and NSF/ANSI 61 approved tank systems.