Designed to provide reliable performance under demanding conditions
Protect well sites and pipelines with easy to operate chemical injection pumps, designed especially for the oil and gas industry. These durable, long-lasting work harder, longer before needing maintenance or repair.
Chemical injection is used in the oil and gas industry to pump, meter and monitor aggressive chemicals to prevent corrosion problems that could negatively impact the jobsite. Graco is an expert on chemical injection, providing equipment that can withstand offshore and onshore environments along with the harshest weather conditions. Learn more about our specifically-designed equipment for chemical injection:
Pumps
Controllers
Chemical injection system
Graco is known throughout the world for durable and reliable equipment that meets or exceeds industry standards.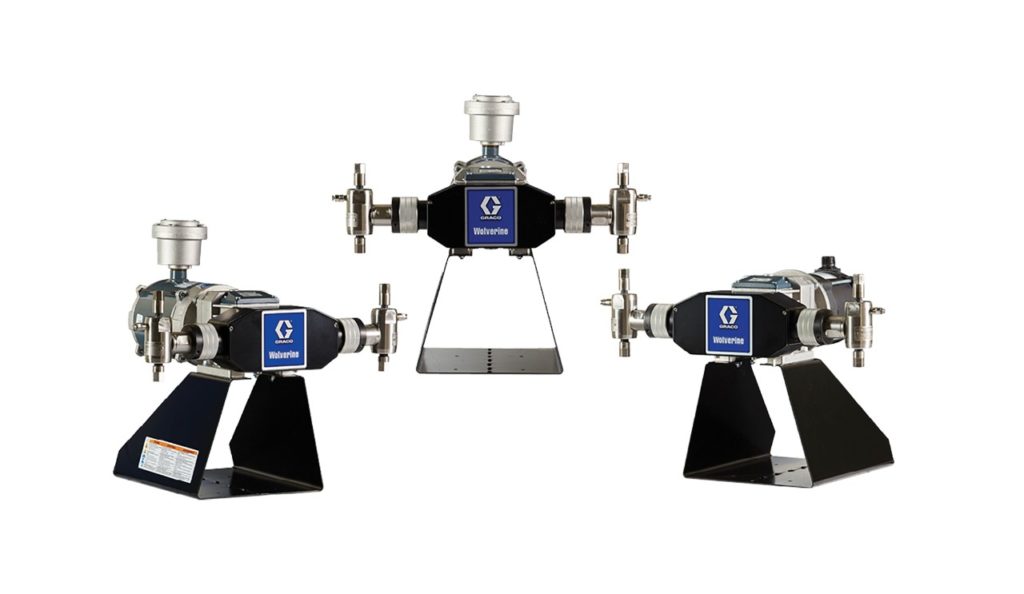 Wolverine Hazardous Location Pumps
AC and DC Operated Chemical Injection Pumps
Hazardous location pumps with explosion proof pump motors designed to operate in applications requiring Class 1, Division 1 rated products.
Wolverine hazardous location chemical injection pumps are designed for injecting chemicals at well sites and pipelines. Explosion proof motors are an integral part of the Hazardous location pumps designed to operate in applications requiring Class 1, Division 1 rated products.
Easily integrated with Graco chemical injection solar powered systems.
Wolverine pumps reduce emissions to the atmosphere and have a greater level of control when used with our injection rate controllers.
Our injection pumps are designed for up to two years of operation before simple repairs.
Each pump features an adjustable fluid packing that lasts up to 25 times longer than non-adjustable seals.
All Wolverine pumps have 316 SST wetted parts, plus they are resistant against water and dust.
Resources: